TRACK YOUR PROGRESS
Do you want to take your water hardening into next level? With our application you can have all your activity under control.
App Features
Get the most out of Cold Water Therapy. Track your progress daily, plan it and share it. Enjoy your journey to kingdom of cold water to the max with us.
The most uses App
Platform
Apps Screenshots
Wondering how does it look from inside?
Sneak in and then scroll down for downloads.
What Our Client Say
About Apdash
We have users around the globe who decided to take their lifestyle to another level.
John C.
Me and my friends use Cold Water Therapy app as a great tool to challenge each other virtually. Who beats who this week? That's a constantly relevant question since we use Cold Water Therapy.
Peter H.
I was considering to start with water hardening already couple of seasons. When I finally decided to take my first step I wanted to be sure to track my progress properly. Cold Water Therapy made this possible from my very beginnings.
Kamila P.
I've been hardening for one year but I felt like I was groping. I wasn't sure if I was doing it right or even if I was getting any better. Now thanks to Cold Water Therapy I can check all my progress and even share it with my friends.
Cold Water Therapy APP - FAQ
We know what you are wondering about and we have all the answers here for you.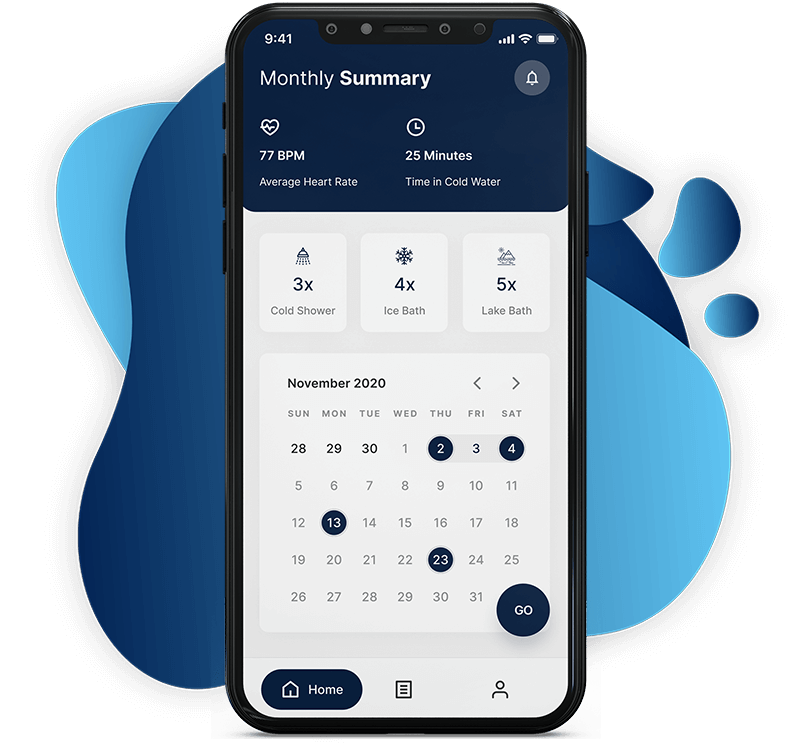 Yes, our application is totally for free. You can download it right now and start using it immediately and won't be charged anything now or later.
Our cold water therapy app is available on Android as well as Apple store. Our application is also compatible with Apple Watch (series 5 and higher) and Wear OS.
Our application is compatible with Apple Watch series 5 and higher. So in case you have Apple Watch 4 or lower unfortunately you won't be able to use our app.
Our Latest News
We love water hardening and we want you to love it as well.
If you want to know more about cold water bathing check our blog.
How long should you stay in Water during Cold Water...
Read More
Support
Is there anything we can do for you? Let us know and we'll be happy to help you as soon as possible.
BIG THANK YOU TO
our heroes who make app better and reported bugs or futures:
romost
duffy8867
monaanette
Want to be HERO too ? Just let us now bug or future what you want in our app.